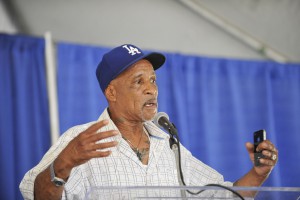 Share Your Story
Proposition 47 is having an immediate impact on individuals and families across the state. Hear from Californians about more about the difference Proposition 47 is already making in their lives. If you or a family member have been resentenced or had an old record reclassified as a result of Proposition 47, and would like to share your story, contact us at myprop47@safeandjust.org to learn more.
---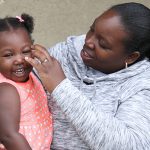 Ingrid Archie's Story: "The light switch came on"

For Ingrid Archie, Proposition 47 is more than just a record change, it's a second chance at being a mother. Archie, 34, was imprisoned for a petty theft charge for stealing clothes for her newborn.
At the time of her arrest, the former foster care youth had been laid off from her job, was in an abusive relationship, and was raising a newborn baby on her own. Because of Proposition 47, the mother of three was released from prison last August and won custody of her one-year-old daughter on Feb. 24 after a custody battle. Read Ingrid's full story here
---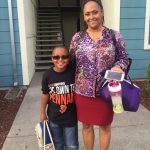 Sholonda's Story: "A Remarkable Turnaround"
Sholonda Jackson spent her 20s addicted to crack and in and out of prison 13 times. Her mother gave Jackson her first taste of the addictive drug when she was a teenager. On Christmas Day when she was 18, Jackson went to jail for the first time — and she cycled in and out of the system until her early 30s, when a public defender asked if she was interested in drug treatment. Now Jackson has been sober 11 years. She's married, living in Hayward, has earned her bachelor's degree in social services and hopes to pursue a master's degree. Many of the changes Jackson has made are thanks to her sobriety and hard work. But she's also getting help from Proposition 47. Read Sholonda's full story here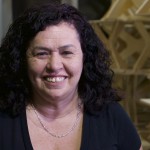 ---
Rochelle's Story: "Prop 47 is Hope"
Rochelle Solombrino was 16 when she got her first DUI, the same age as her first suicide attempt. A year later, she nearly died from alcohol poisoning. When she was 24, she nearly died of a heroin overdose. After numerous arrests and completing 18-month prison term, Rochelle was assigned to a 12-step program. The experience transformed her and she began working at the nonprofit. When criminal record became an issue earlier this year, Rochelle learned about Prop. 47 and the opportunity it could provide her to move forward with her life. Read Rochelle's full story here.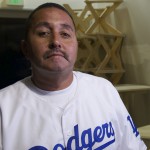 ---
Joseph's Story: "Know that hope is out there"
After serving eight years in prison for receiving stolen property, Joseph Barela took steps to better his life, addressing substance abuse issues and seeking employment, but his record held him back. He got a second chance when he reluctantly agreed to go with coworkers to a Prop. 47 legal clinic. He thought "it was going to be a waste of my time," but after meeting with a free clinic attorney, he learned that two, possibly three, of his nonviolent felonies could be reduced to misdemeanors. Read Joseph's full story here.
---
Deanna's Story: "Prop. 47 has opened doors of opportunity"
After a history of substance abuse issues and tangles with law enforcement, Deanna had been clean for a decade and held a job as the junior high youth minister at her church. The role, while challenging, gave Deanna the opportunity to give back to the community that had helped her overcome addiction.  On her record, however, she still carried the felony charges from her past, preventing her from future opportunities – namely a seat on her county's juvenile review board.  Read more about how Prop. 47 is helping Deanna build on her future.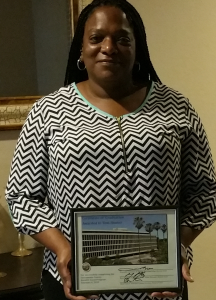 ---
Toni's Story: "I am Proposition 47"
A few weeks before the November 2014 election, Toni Hunter stood before the Sacramento City Council to urge passage of a resolution supporting Proposition 47. She summoned her courage and spoke her truth.
"I told them, I'm not just the face of Proposition 47 – I am Proposition 47," Hunter recalled. "Yes, I have made many mistakes. But I learned from them. I'm not that person any more, and I want the opportunity to do something with my life." Read Toni's full story here.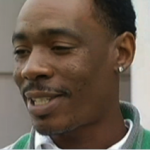 ---
Donyell's Story: A Second Chance at Work, Life
For Donyell Green, age 33, his new full-time job at an oil refinery in Martinez brought much needed relief. The full-time hours meant job stability and enough money to provide for his two young daughters.  When a routine background check revealed a drug possession conviction on his record from 2008, he was let go. Donyell heard the news about Proposition 47 and asked his Public Defender for help. Read Donyell's full story here.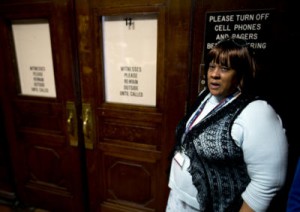 ---
Jill's Story: Inspired to Help Others Rebuilding Their Lives
Three years ago, Jill Jenkins, was 45 years old and struggling with an addiction to crack cocaine. High one day, she was caught stealing a pre-packaged turkey sandwich from a CVS story in Oakland and was convicted of a felony. Jill was determined to turn her life around, so she entered and completed a yearlong rehab program. Read Jill's full story here.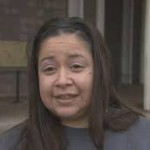 ---
Amie's Story: New Opportunities for Working Mother
A single mother, Amie Zuniga need to focus on the present – supporting her family – not her past. But her past created challenges for her to find gainful employment because of two felony convictions for property theft. For years Amie struggled for years to find full-time employment because of the stigma of those convictions. Click here to read more about how Proposition 47 has created new opportunities for Amie.