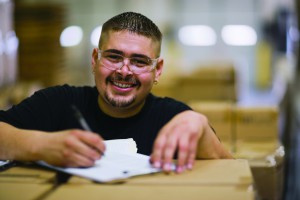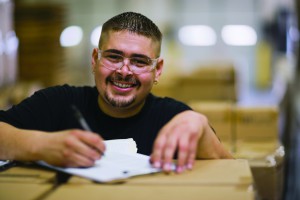 Historic Opportunity
Prop. 47 is the largest opportunity in U.S. history for people to change past felony convictions on their records. As many as 1 million Californians may be eligible.
For many people, old criminal records that contain felony convictions for low-level, nonviolent crimes have created barriers to stability. Many find it difficult to secure jobs, housing, student loans and other opportunities for economic security and family stability.
One of the benefits of Proposition 47 is the chance for people with old felony convictions for one of the six nonviolent crimes listed below to change those records and remove the felony. Proposition 47 allows individuals to submit a petition to the local courthouse requesting a change to old criminal records. Once changed, individuals will no longer face the lifetime barriers felony convictions create. Removing a felony from your record can also reduce immigration consequences.
Under Proposition 47 the following crimes committed in the state of California are now misdemeanors:
Simple drug possession
Petty theft under $950
Shoplifting under $950
Forgery under $950
Receipt of stolen property under $950
Writing a bad check under $950
If you have a felony record in California for one of these offenses – no matter how old the conviction – you may be eligible to have these offenses changed from a felony to a misdemeanor on your record.
Individuals who are incarcerated for these offenses can seek to be resentenced and released (this is known as resentencing), and individuals no longer in the criminal justice system but previously convicted of these felonies in California can seek to have their criminal records changed to misdemeanors (this is known as reclassification). Individuals eligible for either resentencing or reclassification under Proposition 47 must file their applications/petitions by 2020.
Individuals with a previous conviction for crimes such as rape, murder or child molestation and individuals who are on the sex offender registry are not eligible. click here for a full list of crimes excluded.
Reclassification (or Record Change) Under Proposition 47
The Reclassification process is for individuals who are no longer in the criminal justice system (out of custody and no longer on probation or parole). No matter how old the conviction(s), you can apply to have it changed from a felony to a misdemeanor on your record (if the conviction was in a California court). Normally the process for reclassifying your record will not involve a hearing. Applicants should work with a lawyer or legal clinic to assist with the process. Click here for a listing of clinics and fairs where you may be able to receive assistance in starting the record change process.
Californians for Safety and Justice has developed a toolkit that outlines the steps needed to apply for reclassification. To view the toolkit, click here.
Resentencing Under Proposition 47
The Resentencing process is for individuals currently serving a sentence for one or more of the eligible offenses in the state of California. This can apply to individuals who are currently: serving a sentence in jail or prison, on parole, probation, post-release community supervision (PRCS), or on mandatory supervision. Proposition 47 is retroactive, meaning people who are currently serving a sentence in jail, prison or on probation or parole for crimes that were changed by Proposition 47 may qualify for resentencing. The process for getting resentenced will vary by county but will usually involve a hearing, and petitioners will generally be represented by an attorney. Click here for more information on the resentencing process.