Understanding County Budgeting After Proposition 47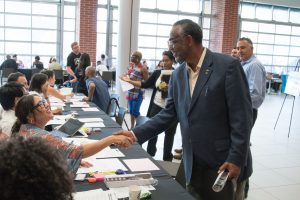 Our New Toolkit is Here!
Understanding County Budgeting After Proposition 47
California is in the midst of major changes in criminal justice: policy shifts have been reducing over-incarceration at both the state and local level. These changes impact more than the number of people incarcerated – they also open up an opportunity to rethink spending.
With Proposition 47 and recent criminal justice reforms, we have a tremendous opportunity to advocate for new safety priorities that prioritize investments into prevention, rehabilitation and community health over growing incarceration budgets.
Our latest toolkit, created in partnership with the California Budget and Policy Center, is designed to help local advocates understand local budgeting processes and take advantage of this opportunity to improve local investment priorities.
Advocates like you have a huge role in helping Board of Supervisors and other county leaders shape their budget priorities.
Our toolkit breaks down the role of counties in state government, the basics of county budgeting, and how counties might evaluate the impact and potential resources freed up by Proposition 47.
Download the toolkit and share it with your network!
We hope this helps you understand the process – and opportunities – to turn justice reform into a movement for new safety priorities.